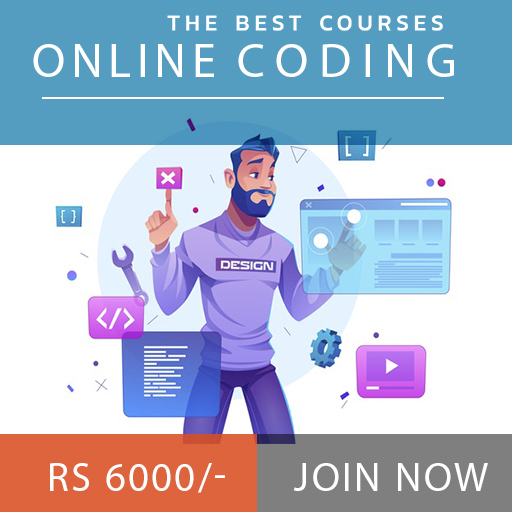 Live class 1to1 Clarify Qns. You can Choose Your Favorite Batch on Your Time. Weekly online class. Now Discount Available on Your Favorite Course.
Course Overview
Introduction In Programing Language Learn Coding with us and become a expart
Subjects
Lecture: 1

C

Lecture: 2

C++

Lecture: 3

JAVA

Lecture: 4

PYTHON

Lecture: 5

PROJECT 1

Lecture: 6

PROJECT 2
Course Price
Rs 6,000
Rs 9000
Course Features
1 to 1 Online Class.
Industry Expert faculty.
Recording Video Class.
Life Time Access.
Course Details
Student Enrolled:1
Subject: 6
Duration:6 months
Assessment:Yes